WELCOME TO ALAN RIPLEY COMPUTER MAINTENANCE

Tel: 01322 276821

Mob: 07960 253528

Email: alan@alanripley.co.uk

Welcome to my website. I am Alan Ripley and I run a computer maintenance, service and advisory company based in and around Dartford, Kent.


I have considerable experience in all aspects of computer maintenance, servicing and problem solving. I can supply new and used computers and visit both your home and business alike. I repair and service both PCs and laptops.

Although I am a one man business I work with other engineers who can offer support when I am busy or where there is need for other professionals to be on site together and fulfill warranty obligations. One of these might be known to visitors to my site, my friend, Tim Parsons who now lives at Gillingham and has passed work on to me in the Dartford area. We are cross linked to each other's websites.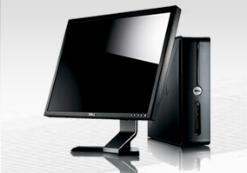 I am competent in repairing, servicing, networking and many other aspects of computer support. I only supply legal operating systems. I exploit all the advantages of being a small business such as being able to provide you with a bespoke system suitable and appropriate for your needs. I invite you to consult me about your Information Technology needs.